The Twin Caves are of special importance to the project and remote sensing is an integral part of the work at this location. Additional scans are planned for both the Tunnels at Hyrcania and the caves of Qumran in the months ahead.
Photos and the latest remote sensing survey at Teomot can be seen here: Teomot Remote Sensing November 2020
Left: a previous geophysical survey of the plateau in front of
the cave of the pillar showing potential openings or cavities
Below: a photo of the plateau showing the visible cave(s) in relation to a possible hidden cave to the right: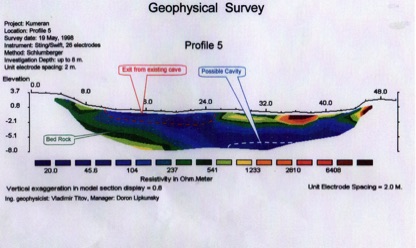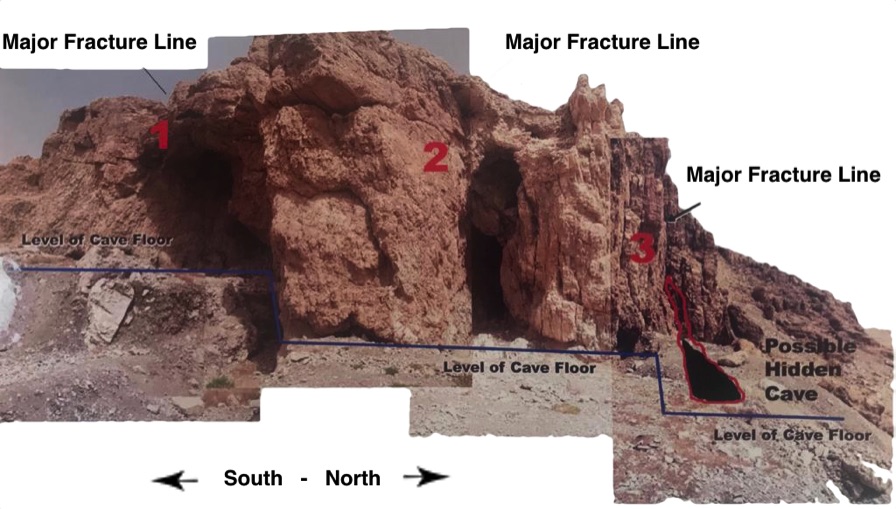 Remote Sensing at the Twin Caves
PROJECT QUMRAN
Mystery of the Man-Made Tunnels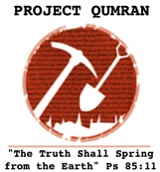 Archaeological
Excavations in the Judean Desert
Wilderness & the.....