1) The Notch in the Third Facture Line at Teomot
License issued to Oren Gutfeld, Archaeologist, Hebrew University
(the excavation of the clearing in front of the above notch is pending)
2) Cave #53
License issued to Oren Gutfeld, Archaeologist
South of Wadi Qumran
The above list represents two of the excavations that QCP has either sponsored or been a participant in some capacity. If you can help us fund excavations in Qumran or you would like to participate in an excavation, please contact us.
Excavating the Notch by the Third Facture line at the North Opening: November 2016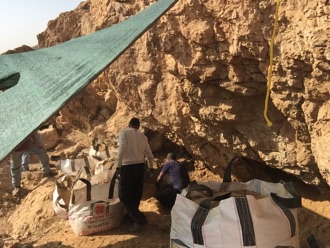 Projects in the area of Qumran recently completed by Dr. Oren Gutfeld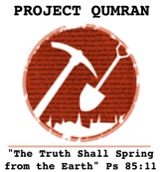 PROJECT QUMRAN
Mystery of the Man-Made Tunnels
Archaeological
Excavations in the Judean Desert
Wilderness & the.....